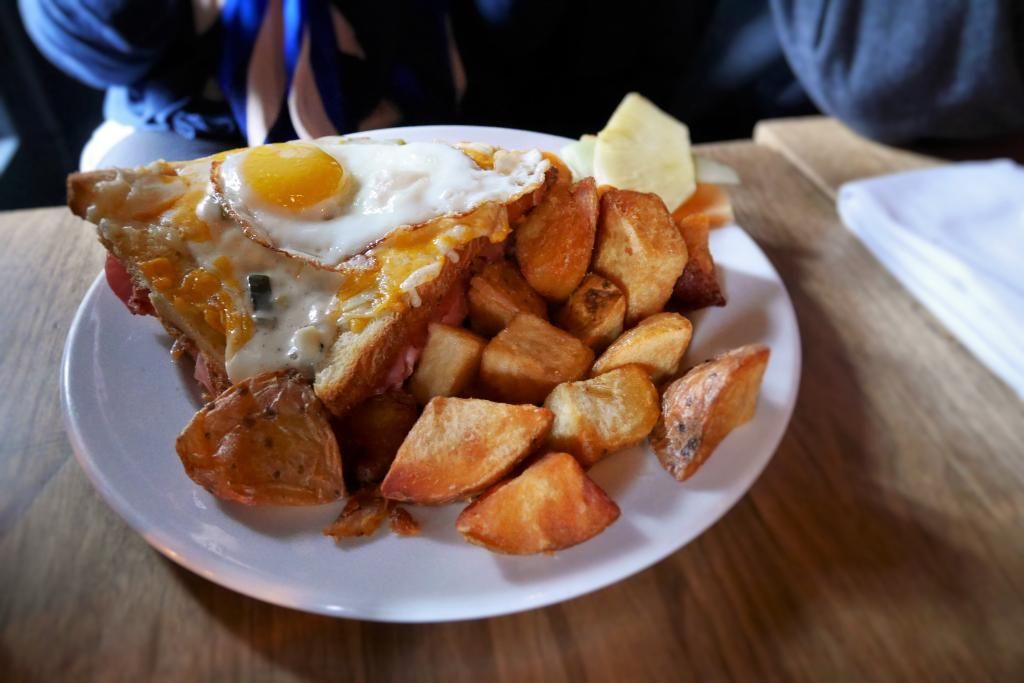 Location Review
533 Church Street
Toronto, Ontario
(416)926-2501
Website
Unassuming from the outside, this Church Street establishment is well known by locals for its brunch. When you enter Smith (@SmithToronto), you almost forget that this is Toronto. It is quaint and cozy, and felt like an elusive secret spot for only those in the know. But judging by the number of people who were already seated when we arrived, as well as the abundant 3 floors of seating, this most likely was not the case.

Everything about this restaurant feels intimate. The warm oak fixtures, candle lit ambience, freshly cut flowers, porcelain plates, and elegantly aged silverware; almost makes you feel like missed putting up some sort of white picket fence outside. Despite this, Smiths was unintimidating, relaxed, and perfect for the cordial catch-up brunch I was about to have.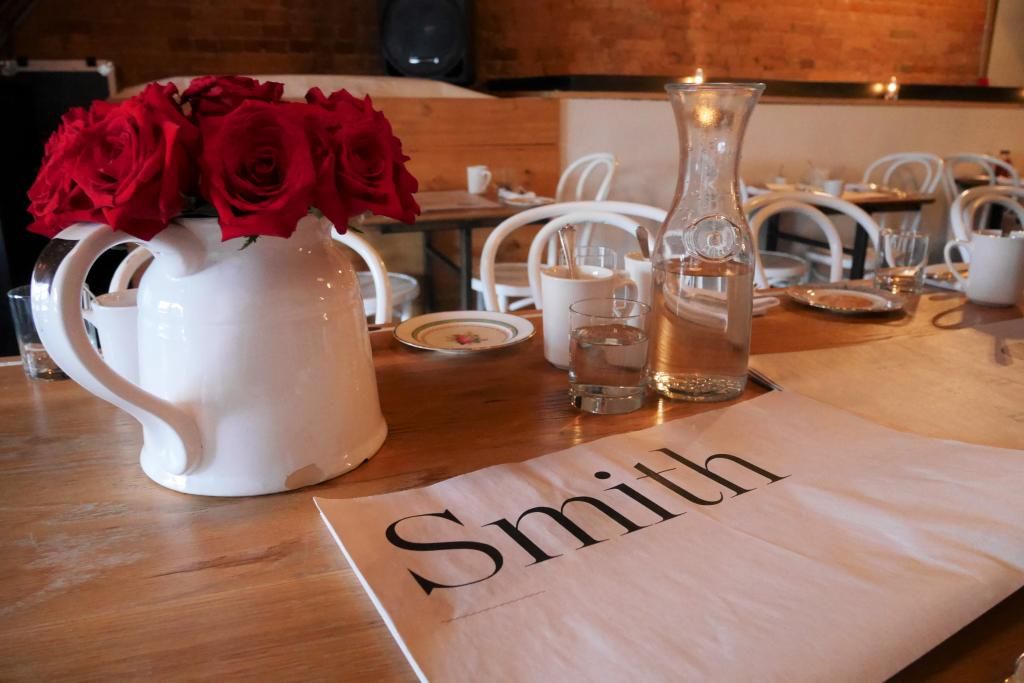 Smith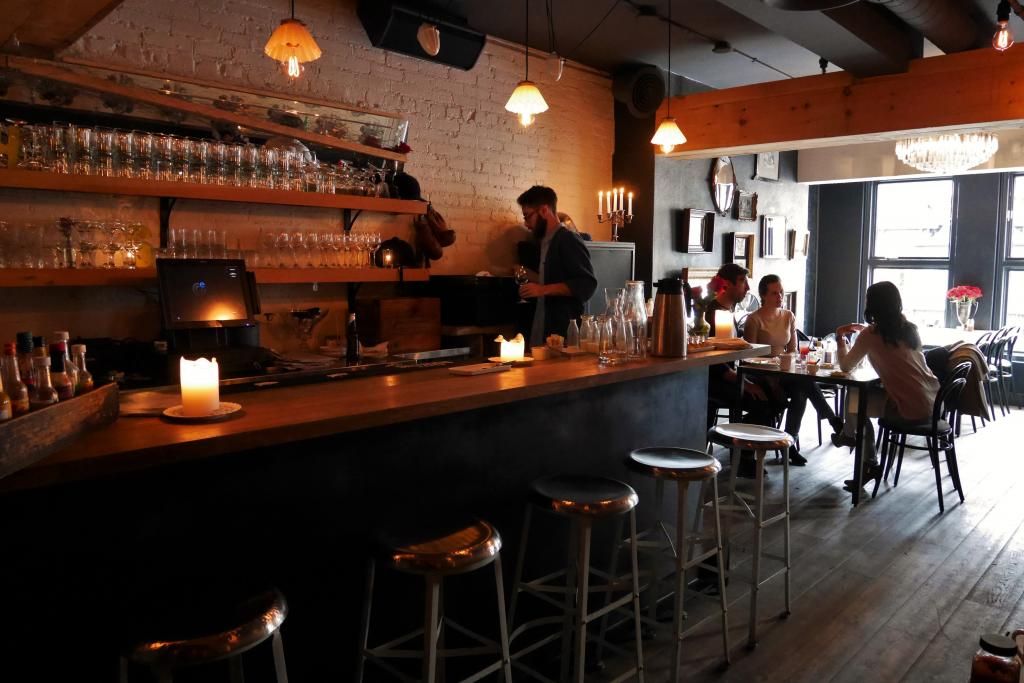 Smith - The 3rd floor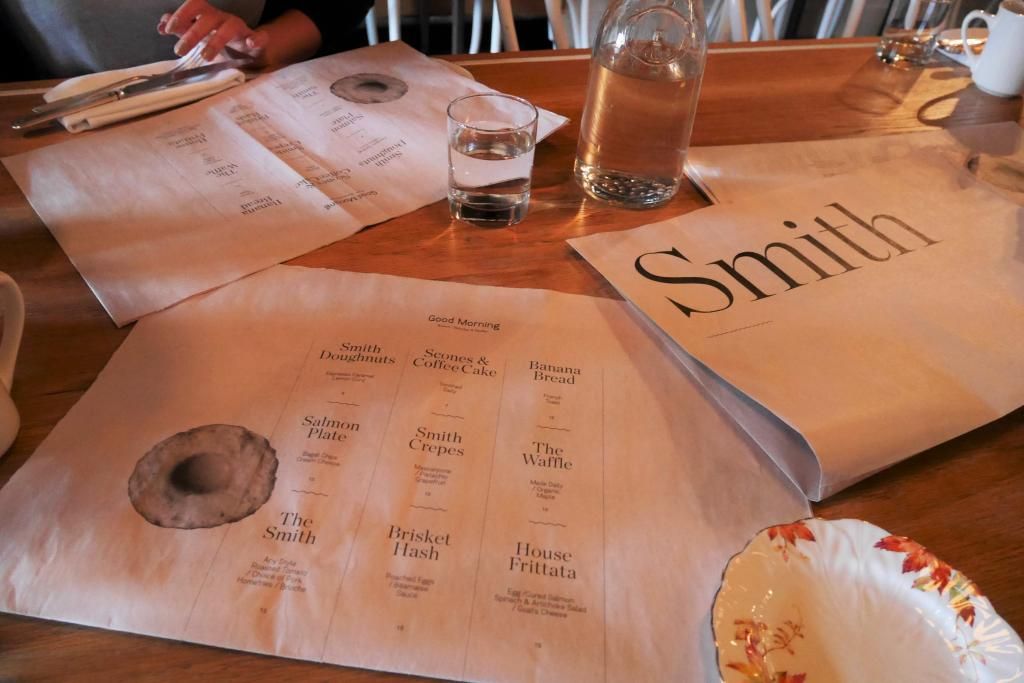 The Menu
The entire menu is printed on fold out recycled paper, unmistakably similar to newspaper that you would browse during an early morning meal. I actually thought this was quite the charming touch.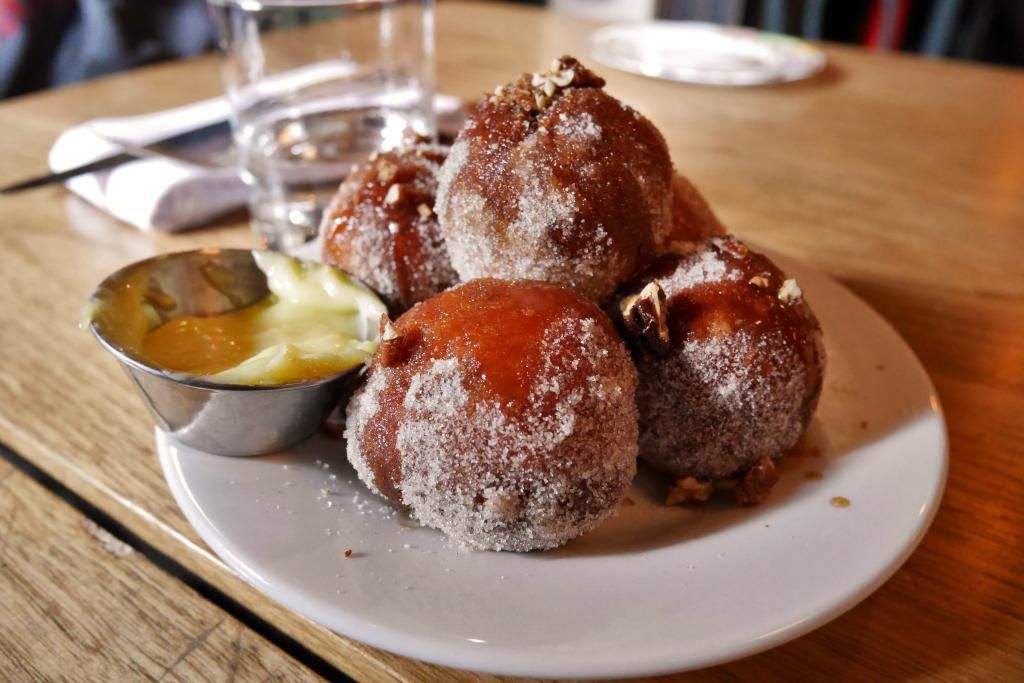 House Doughnuts ($6) -espresso caramel, candied nuts, lemon curd
We kicked off our brunch with an order of House Doughnuts for the table. These were handsdown the best thing! Pillowy soft, rolled with cinnamon sugar and crushed nuts, served with a side of creamy lemon curd. Probably not the best decision for my waisteline, but I was definitely considering having just two plates of this next time and calling it a meal.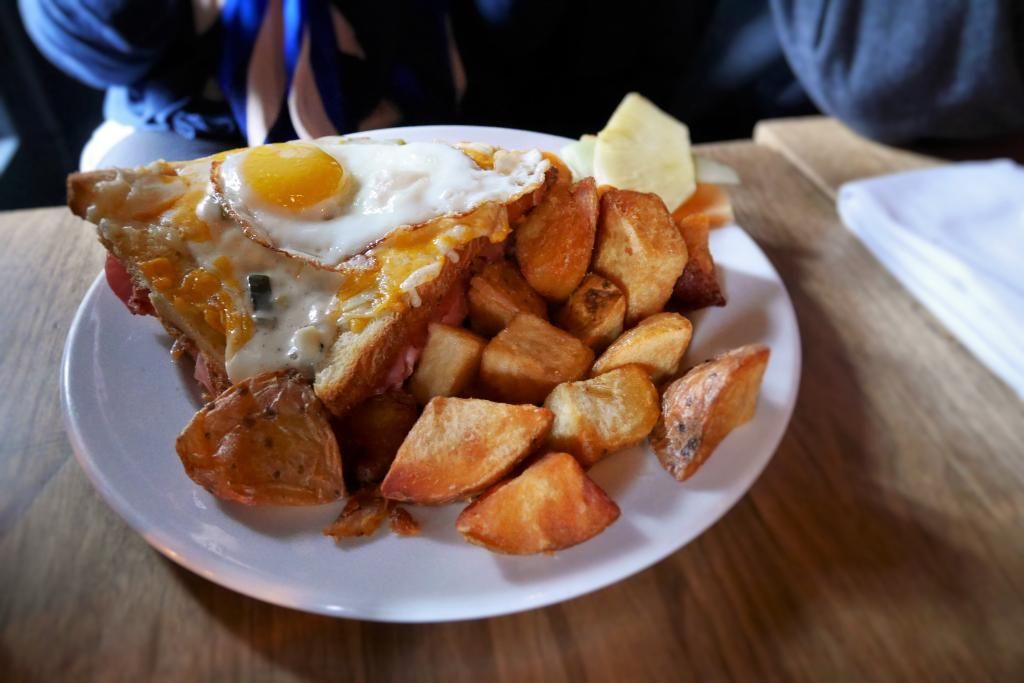 Croque Monsieur ($15) - ham and swiss, mustard, fried egg, homefries
First thoughts when this dish showed up? The monstrous portions. Is this really for one person? They definitely don't mess around with brunch. The Croque Monsieur is a layered ham and swiss topped off with an egg - basically the ultimate breakfast sandwich. And yes, there is definitely as much cheese as it looks like it does - cheesy, cheesy, goodness!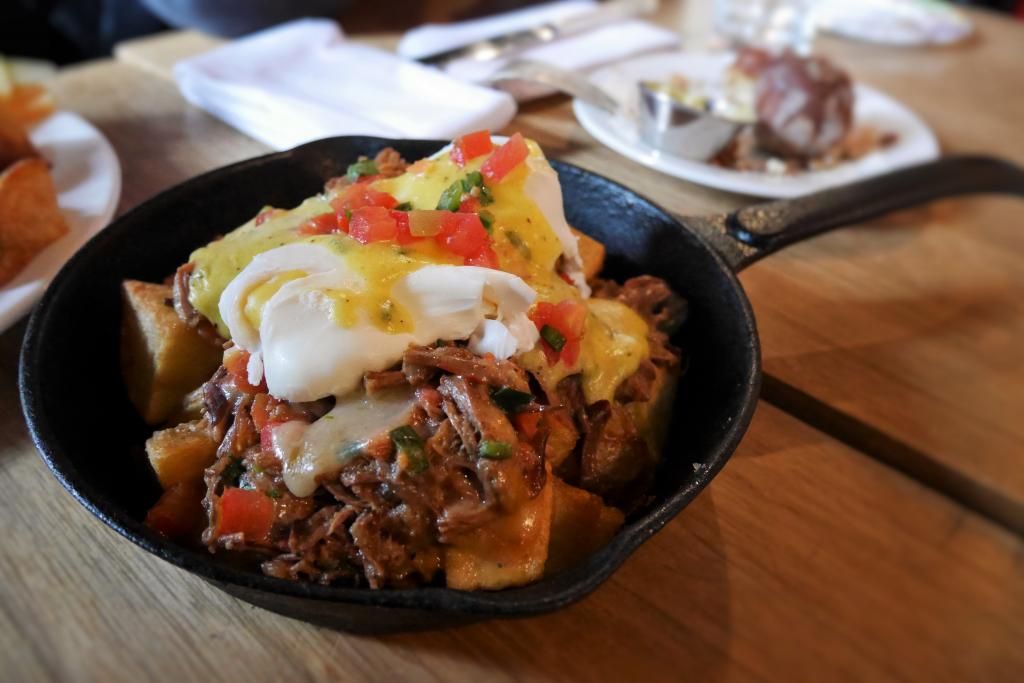 Brisket Hash ($15) - poached eggs, bearnaise sauce
Last to reach the table was Smith's Brisket Hash.Crispy cooked home fries, topped off with tender cooked brisket, a perfectly runny poached egg, and heapings of bernaise sauce. As excited as I was to consume this mountain of protein and carbs, the dish failed to impress. There was nothing wrong with each individual component per se, but it was just nothing special all together. At best, it was a side of well potatoes, egg, and brisket served on a plate with minimal consideration of the whole.
Some hits and misses, but in general a memorable visit to what many would say is a hidden gem. Weeks after my visit, I'm still impressed at how much I enjoyed my time there. The friendly servers and charming low-key vibe made it one that will merit my return visit.