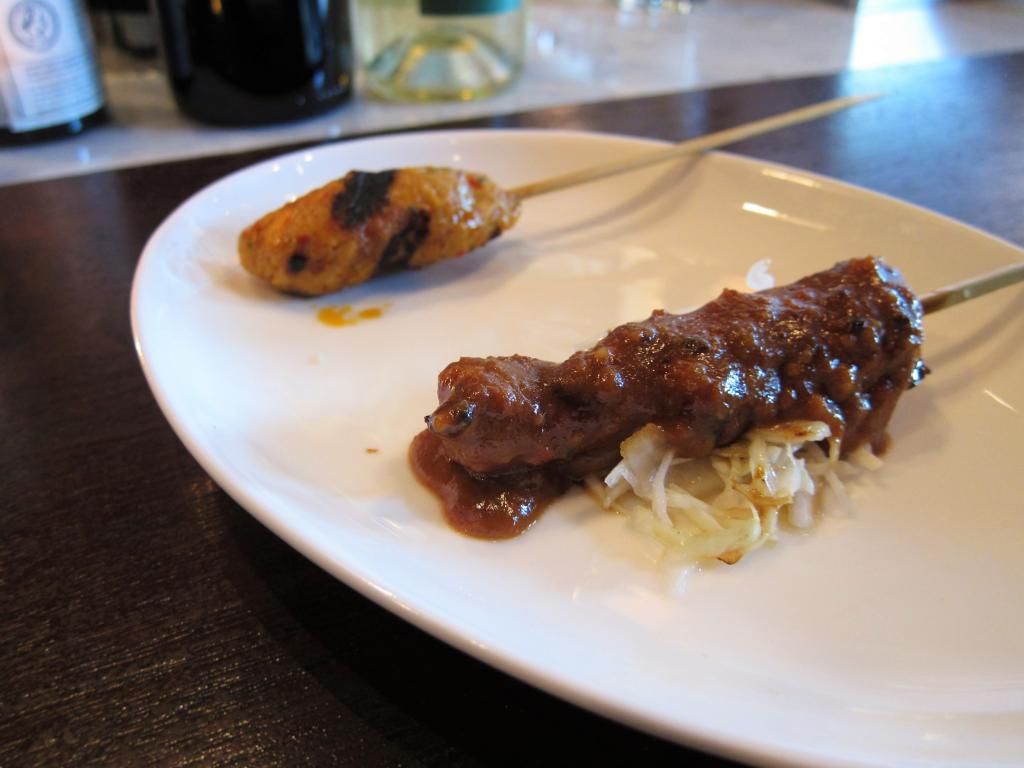 Location Review
2031 Yonge Street
Toronto, Ontario
(416) 488-2031
Website
For such a multicultural city like Toronto, there is much to be desired when it comes to Indonesian food. Enter Little Sister Indonesian Food Bar (@LittleSisterTO). This newly opened eatery located in Midtown is a modern eatery serving up a menu created by Dutch-native chef Michael van den Winkel. Having cooked Dutch-Indo cuisine his entire life, you can be sure he's included all his favourite authentic dishes on the list.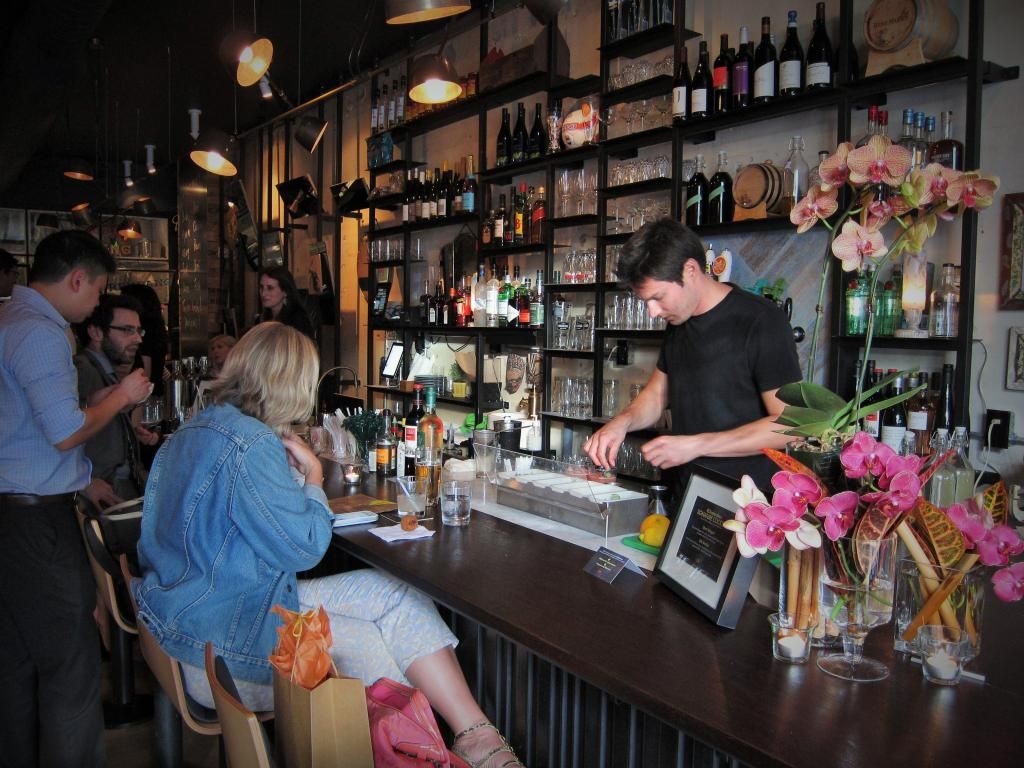 Little Sister
Menu
The first impression I had at Little Sister Indonesian Food Bar was the menu. A double sided menu printed on a tenured piece of cardboard. While some may find old cardboard menus to be offputting, I thought it was executed rather tastefully and apt for this low-key urban environment.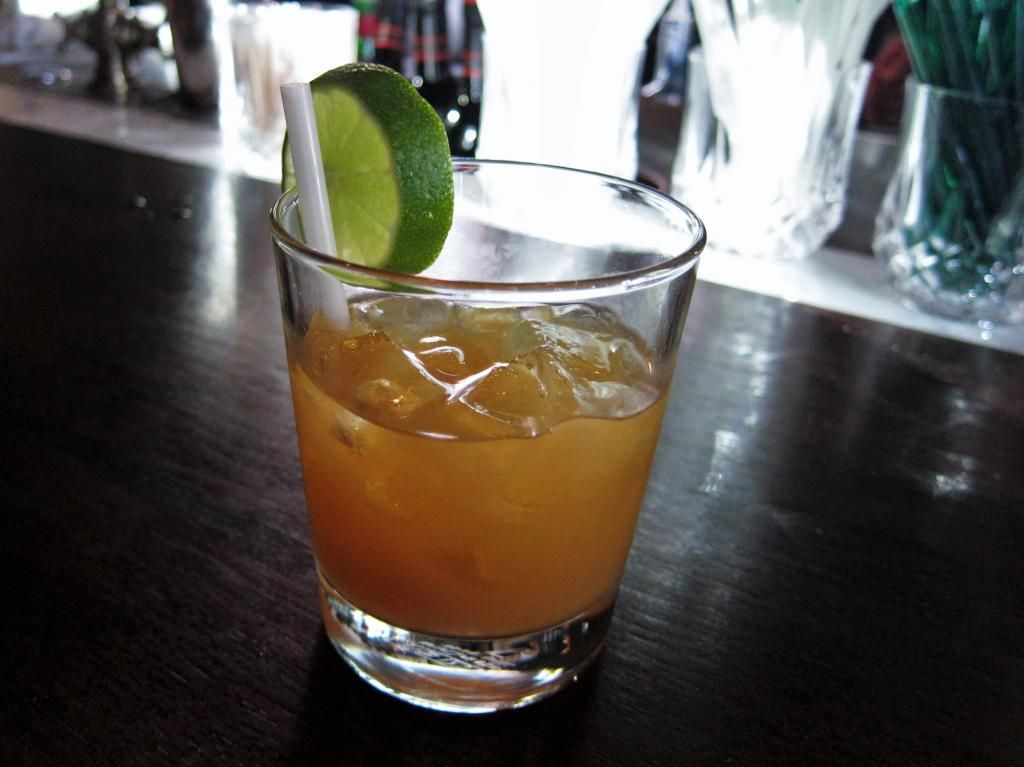 Little Brother ($12)- Tromba Tequila, Domaine de Canton, Ginger Liquer, Ginger-Lemongrass Sumac Syrup, Pomegranate Juice, Lemon Marakesh Bitters
Kintamani Punch ($12) - Mount Gay Elipse Silver Rum, Coconut, Lemongrass Sake, Watermelon, Fresh Cucumber, Rhubarb Bitters
Having positioned myself at the bar, I had the opportunity to watch the bartender prepare this drink. And believe me, it's quite a performance! One after one I watch fresh fruits and vegetables being mulled, peeled, and shaken, into this Kintamani Punch. And the result? Summer in a cup.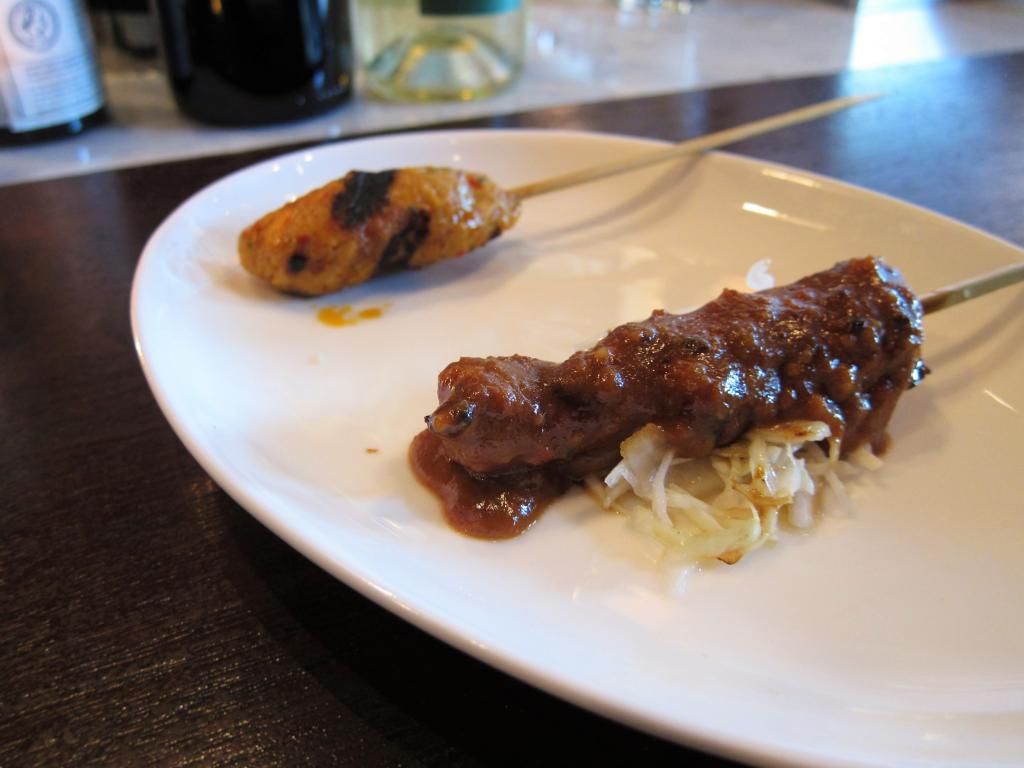 Satay Lilit ($6) - Balinese Spiced Chicken | Satay Babi ($6) - Pork, Peanut Sauce
Rendang Taco ($4) - Beef, Coconut Crema, Lettuce, Pickled Red Onion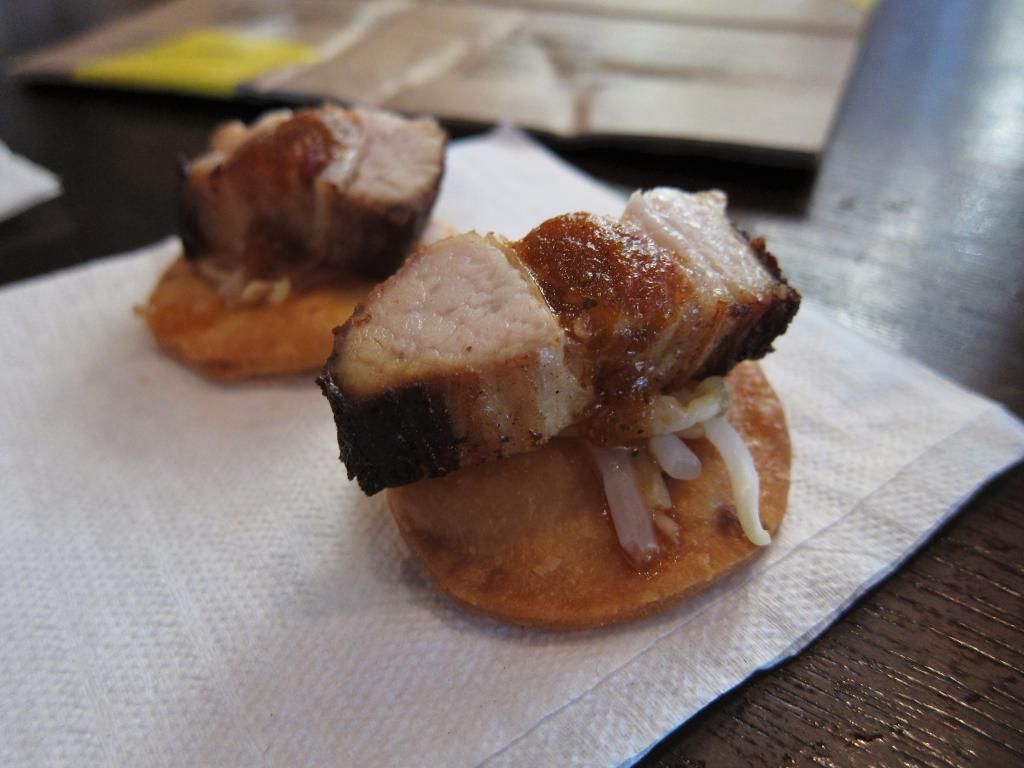 Babi Panggang ($15.75) - Roasted Pork Belly, Pickled Bean Sprouts, Fresh Chili Sauce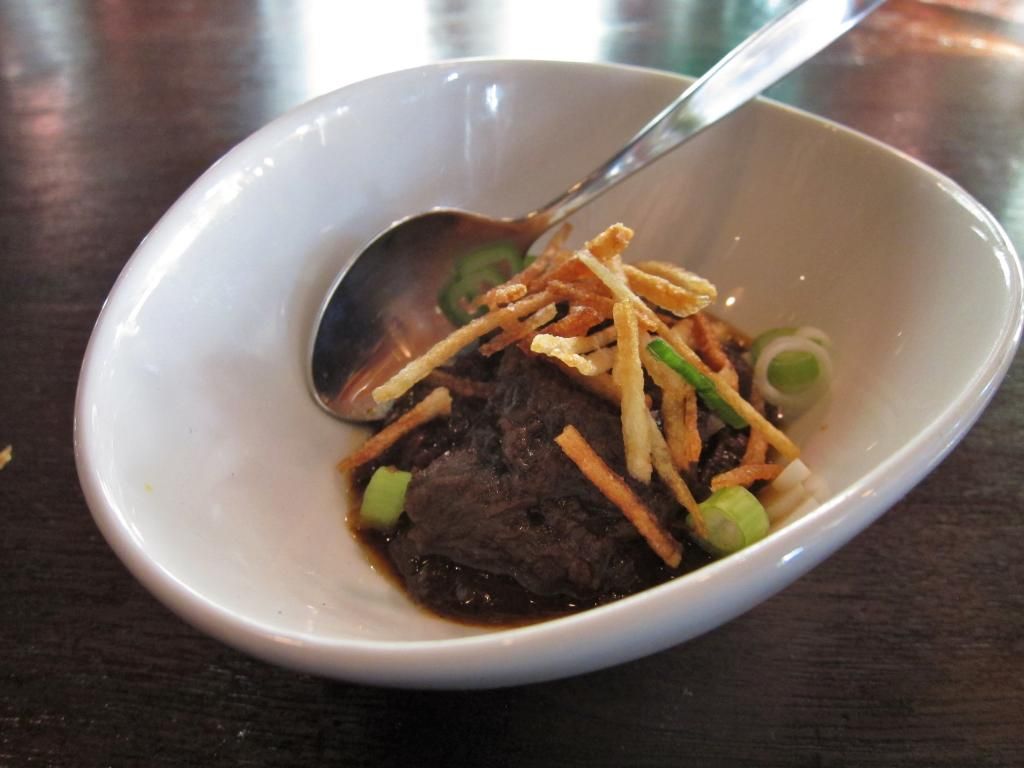 Semur Java ($14.5) - Javanese Dark Spiced Braised Beef, Crispy Potato, Green Onion
Shrimp Lettuce Wrap ($10) - Sambal, Lettuce, Coriander, Cucumber Pickle, Crispy Shallots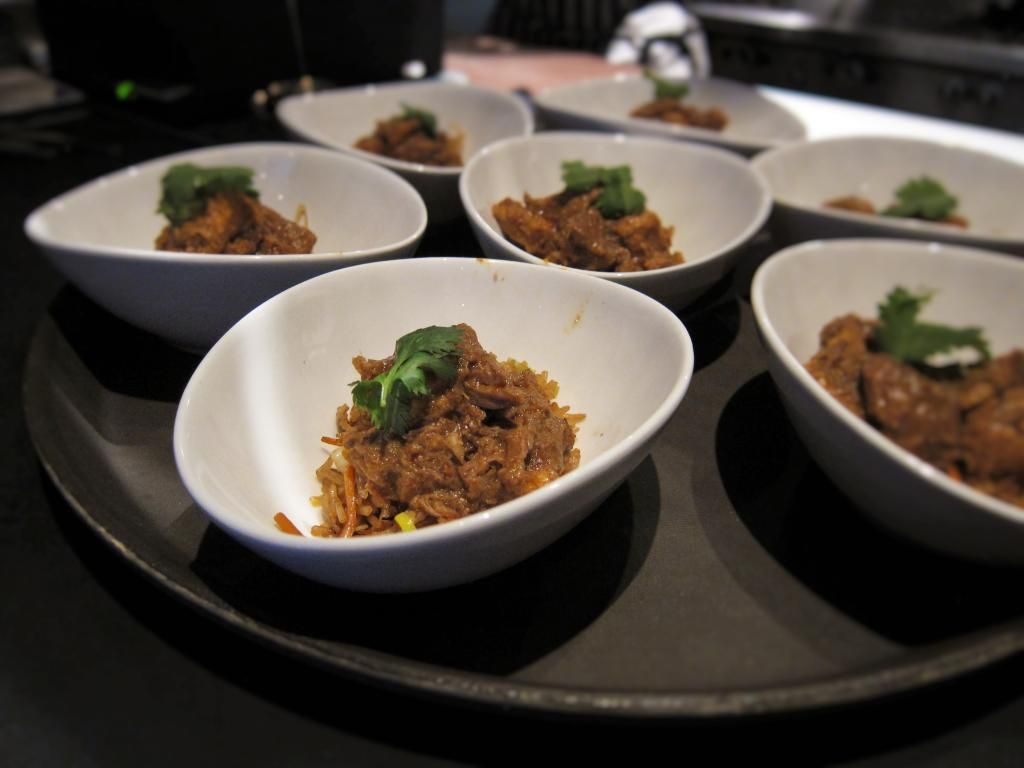 Sambal Daging ($11.75) - Tamarind Braised Pork
I'm no expert when it comes to Indonesian cuisine, but I can say that everything here is delicious! My favourite was the Shrimp Lettuce Wrap which was a spicy combination of succulent shrimp and crunchy shallots in a refreshing lettuce wrap. The two meat dishes, Sambal Daging and Semur Java were both hefty on flavourful marinates and spices. And while there's no picture here for it, the Krupuk Prawn Crackers with peanut sauce is a MUST ORDER. A word of caution for the delicate tongue though, some of the dishes can pack some heat!
Little Sister Indonesian Food Bar is open everyday from 4pm to 11pm.