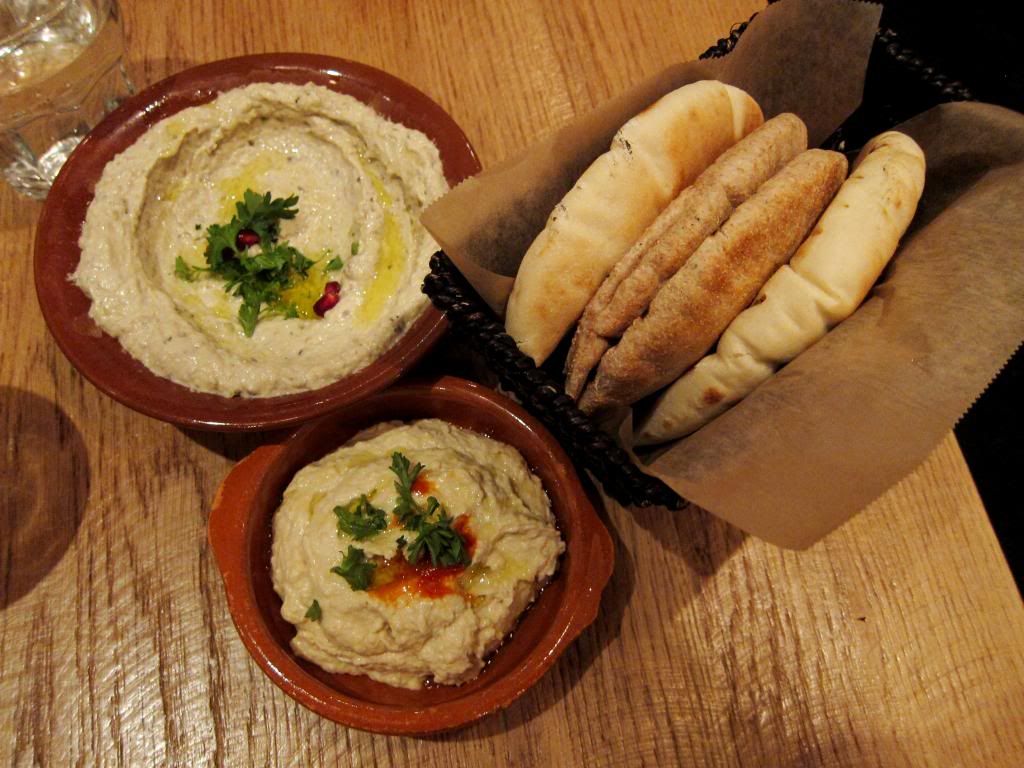 Location Review
810 Queen Street East
Toronto, Ontario
(416)465-2500
Website
Following much success of the first Tabule Middle Eastern Cuisine restaurant (@TabuleToronto) in Midtown, Riverside welcomed the second location of this Middle Eastern eatery with open arms mid last year. Admittedly, I am not a regular in this neighbourhood of the city. Being in the area a couple weeks ago with my friend Meghan (@Meghancheung), we scoured the internet and polled social media for the best spots to eat in Riverside. Because this was unanimously recommended, we dropped by for a quick meal.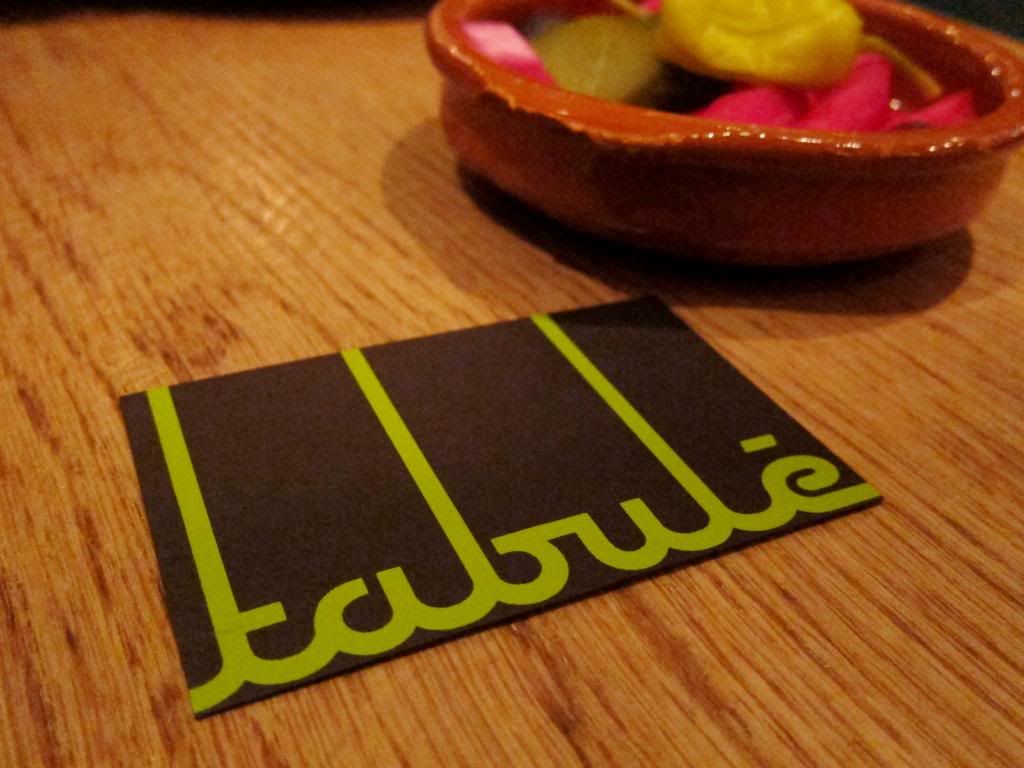 Tabule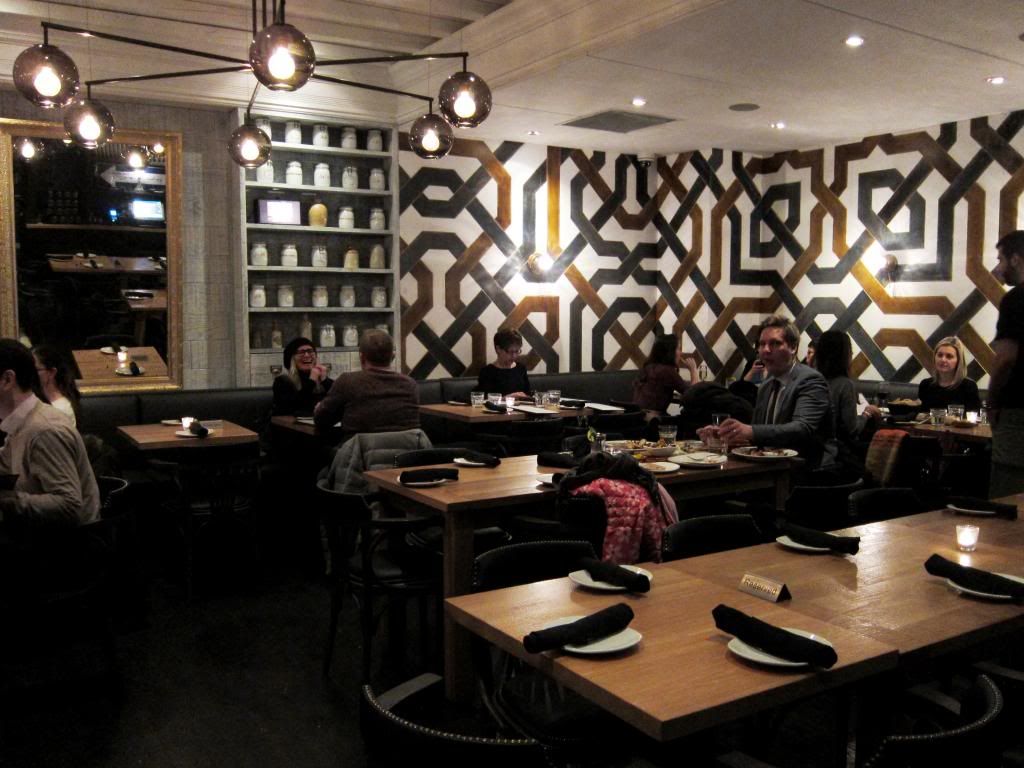 The Restaurant
We arrive at around 6:30pm and are welcomed by a calm and quiet dining room. In a gradual flow, the restaurant fills substantially before we manage to finishing pondering the menu. It was a full house by the end of the meal!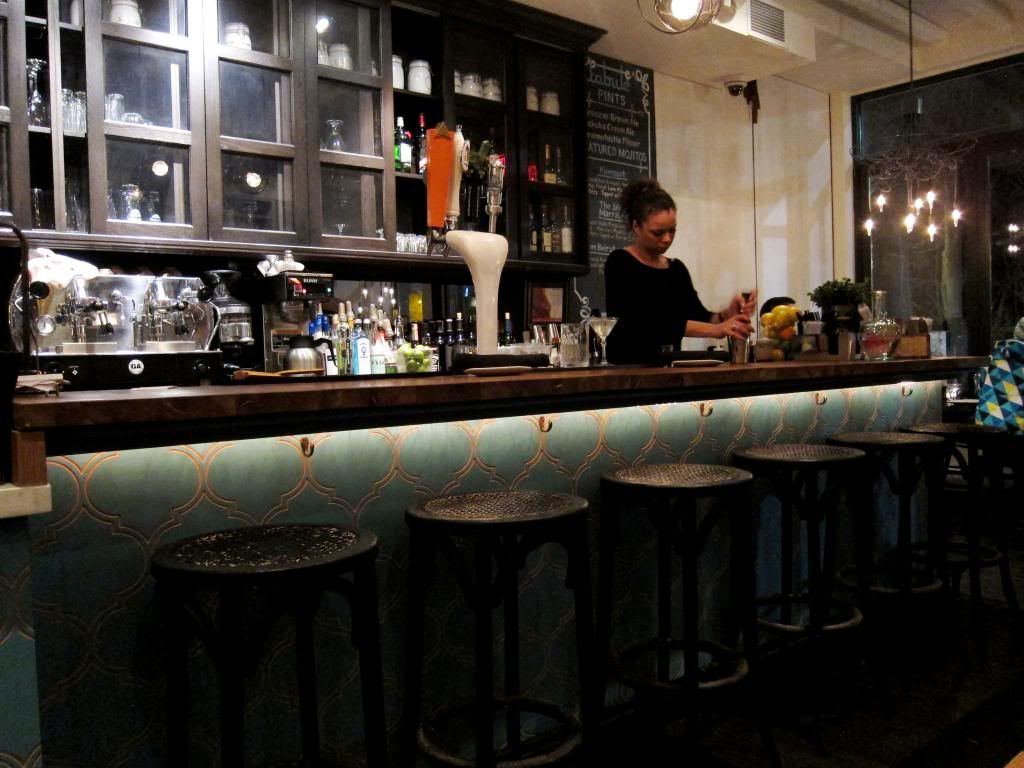 The Bar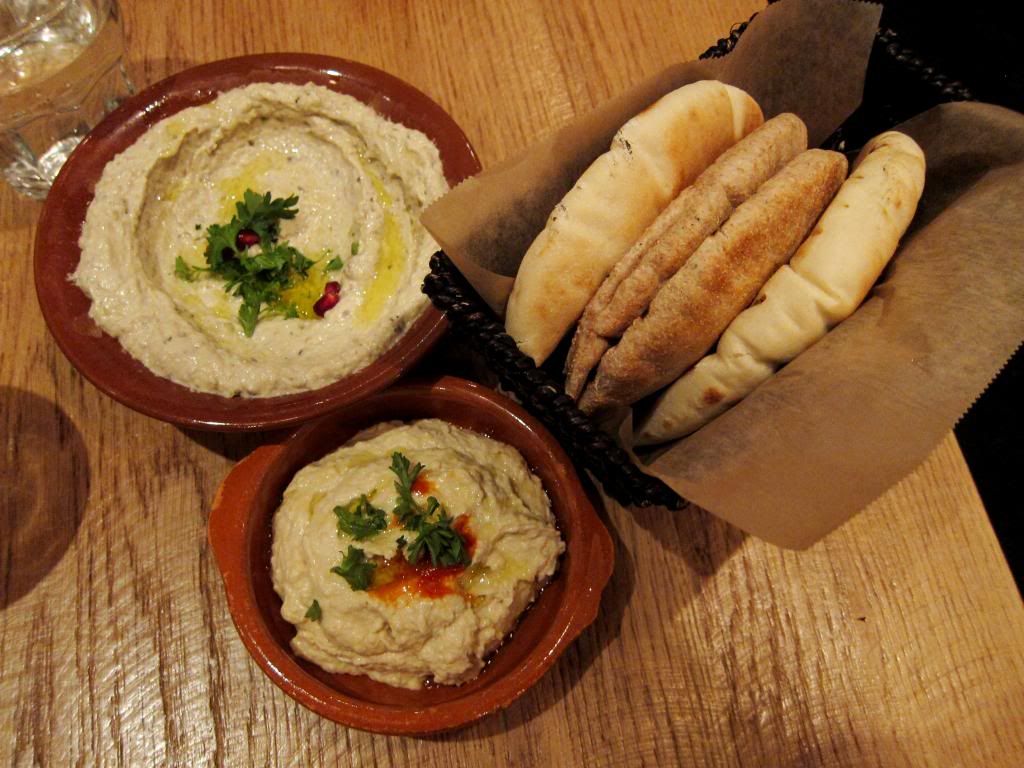 Babaganuj($5.75) - puréed bbq eggplant mixed with lebanese tahini, garlic and fresh lemon juice
Hümmus (Complimentary) - chickpea purée, lebanese tahini sauce, fresh lemon juice & a touch of garlic
What gets me excited about Middle Eastern cuisine is always the selection of dips. There is a whole page on the Tabule menu of dip options, both hot and cold. To start off the meal Meghan and I both opted for our own favourite dips, Hummus and Baba Ganouj respectively. As a bonus? We got the sampler size order of Hummus on the house for checking in on Foursquare. Even with a smaller portion, it was still more than enough for two people. Scooping generous portions of dip with bottomless baskets of warm toast pitas, it was hard not to fill up before entrees came.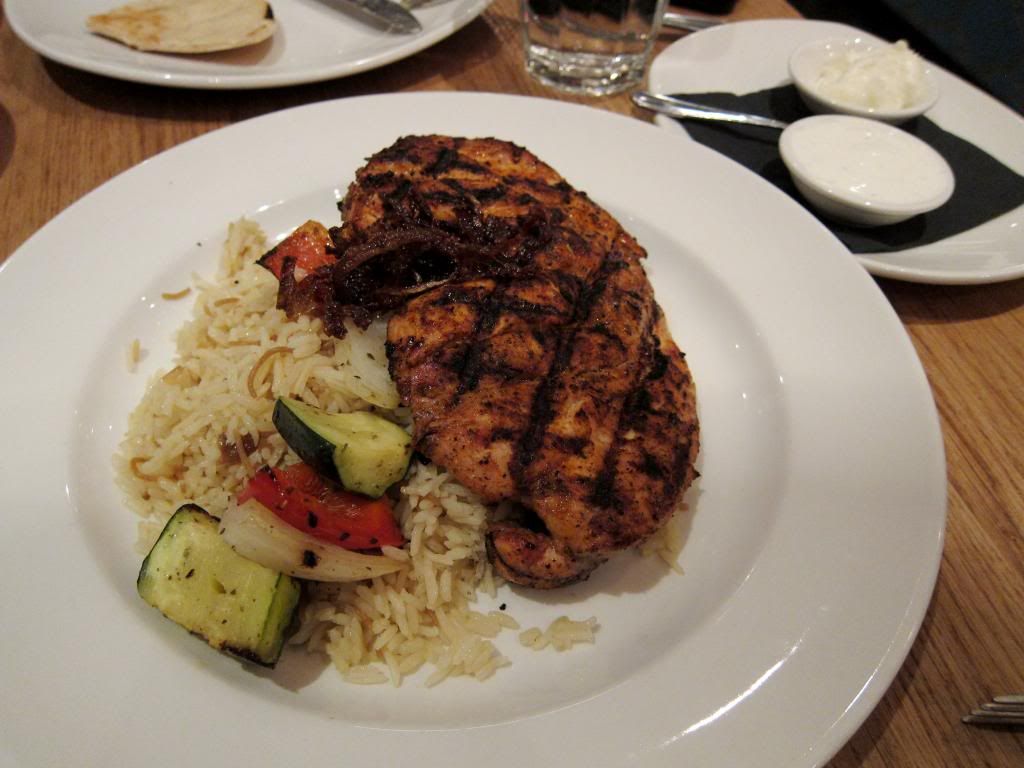 Chicken Breast ($15.50) -marinated with middle eastern spices
The Chicken Breast entree is served straightforward with simple sides of rice and grilled vegetables. The focus is on the chicken, and this point is definitely conveyed. The spices and seasoning is prominent, and enhanced through a nice smokey char. The meat itself was incredibly moist, and made even better with the accompanying yogurt and garlic sauce condiments!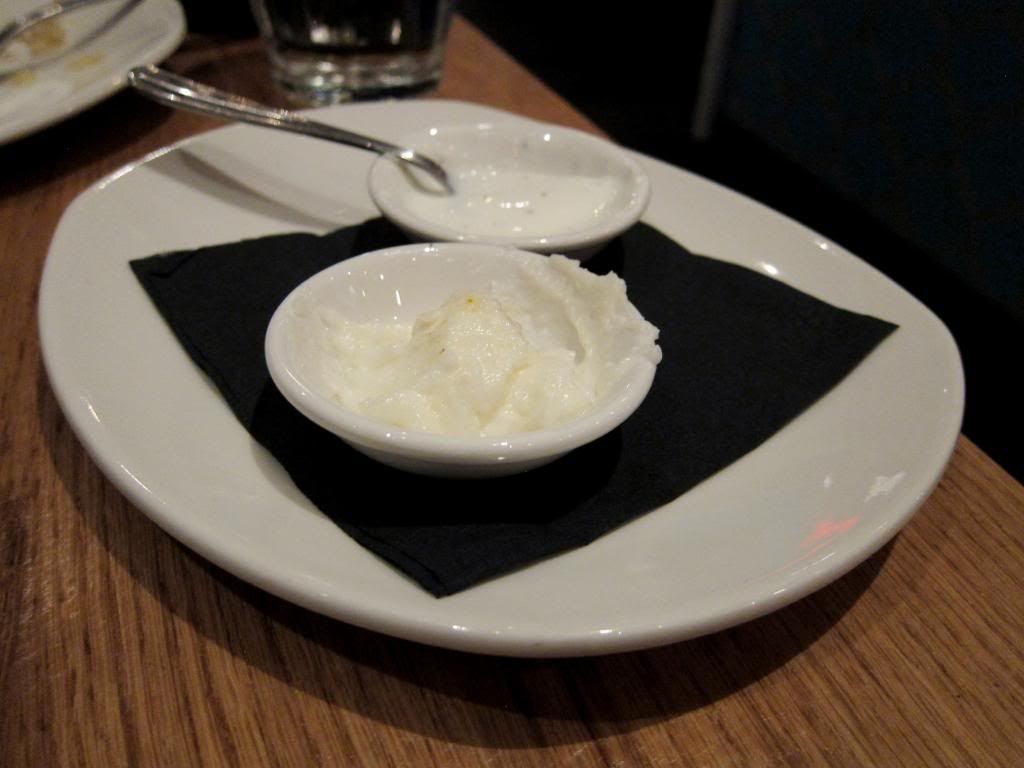 Garlic Sauce and Yoghurt Condiments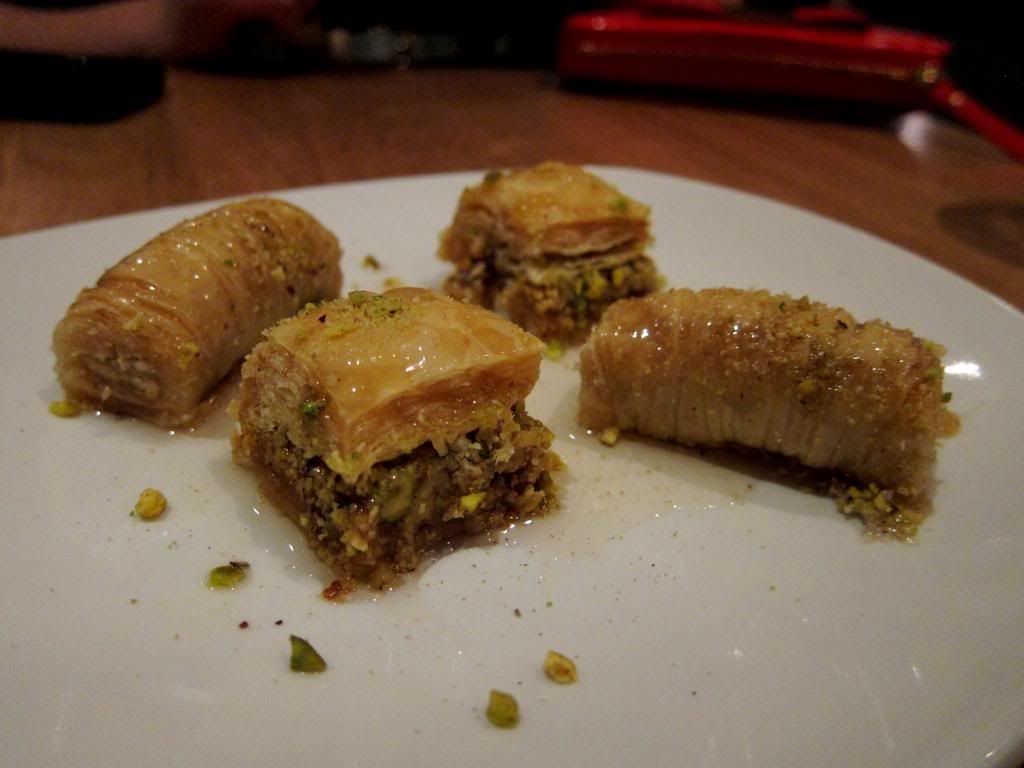 Assorted Baklavas
The meal ended with a complimentary offering of Baklava. Thin layers of phyllo pastry filled with finely chopped pistachio and cashew nuts, drizzled with a sticky sweet syrup.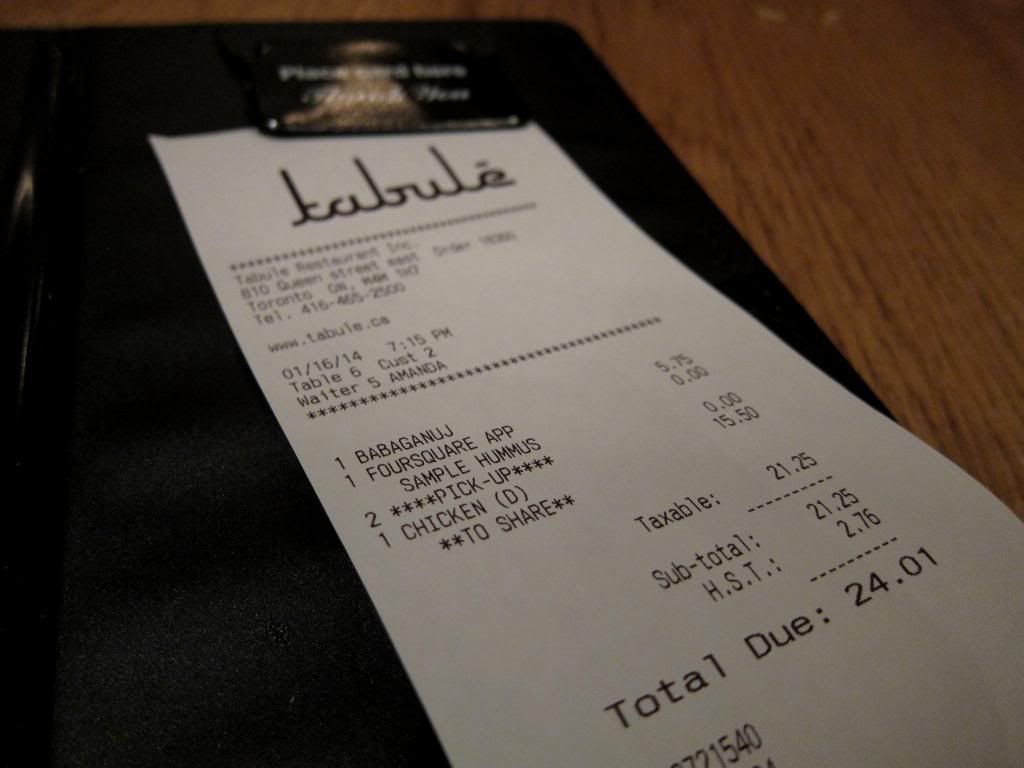 The Bill
Tabule
is open
Monday to Thursday
11:30am-10:30pm,
Friday
11:30am - 11:00pm,
Saturday
12:00pm - 11:00pm, and Sunday 12:00pm-10:00pm. They offer no-corkage fee for wine on Tuesdays, and Belly Dancing entertainment on Saturdays.