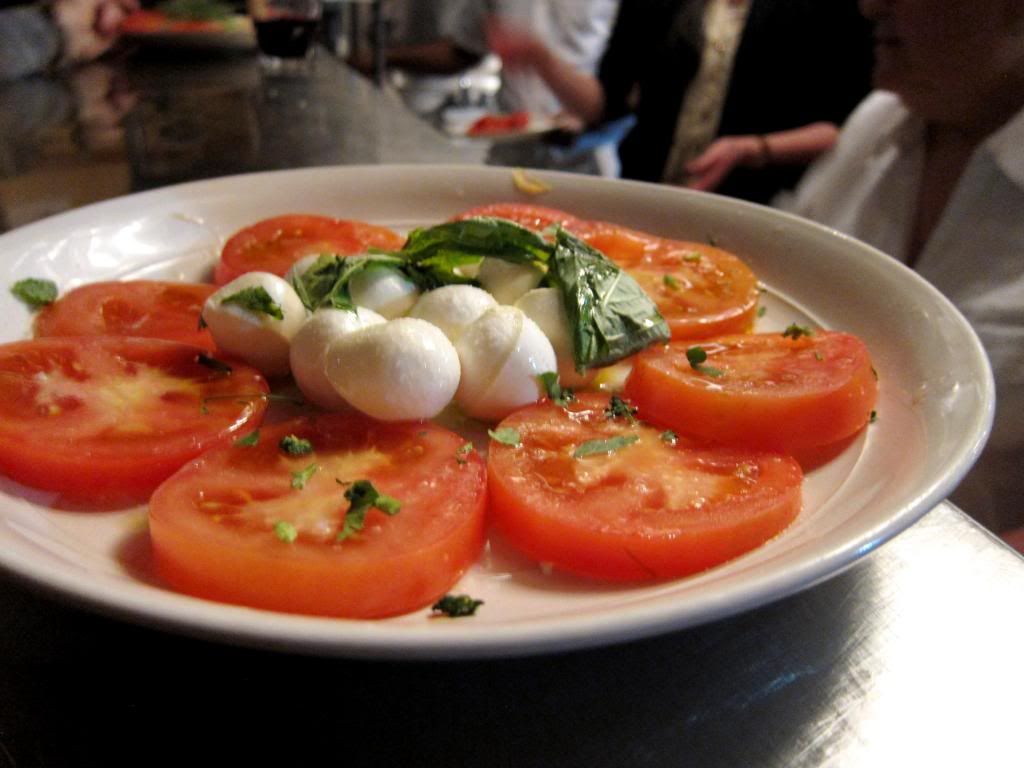 Location Review
516 Eglinton Avenue West
Toronto, Ontario
(416) 322-5183
Website
A few Mondays ago, I was invited to attend a monthly cooking class at 7 Numbers Restaurant (@7_Numbers), hosted by chef and owner, Rosa Marinuzzi. How often do you get to cook with the chef of one of the city's favourite restaurants? Well, apparently you can do it once a month at 7 Numbers. Offered on the last Monday of every month, the $85 tuition fee includes an entire night of cooking, a massive family-style Italian feast, bottomless wine, and fine company. And if you have the luck that I did, you might get a free Italian-language lesson out of it too!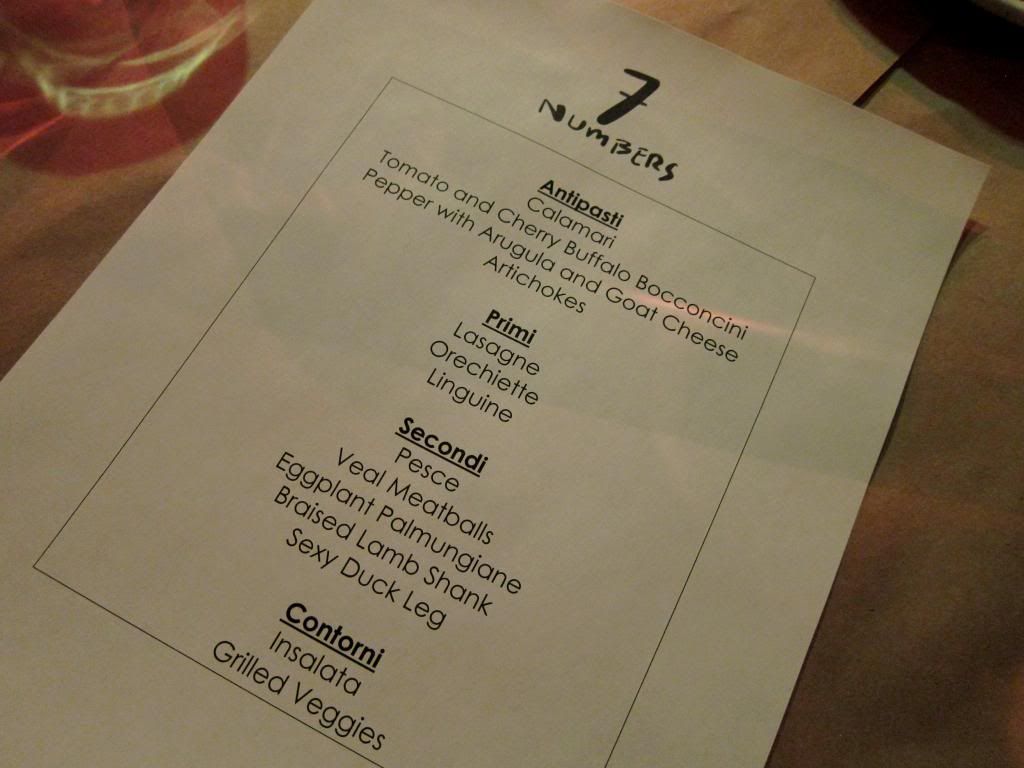 Cooking Class Menu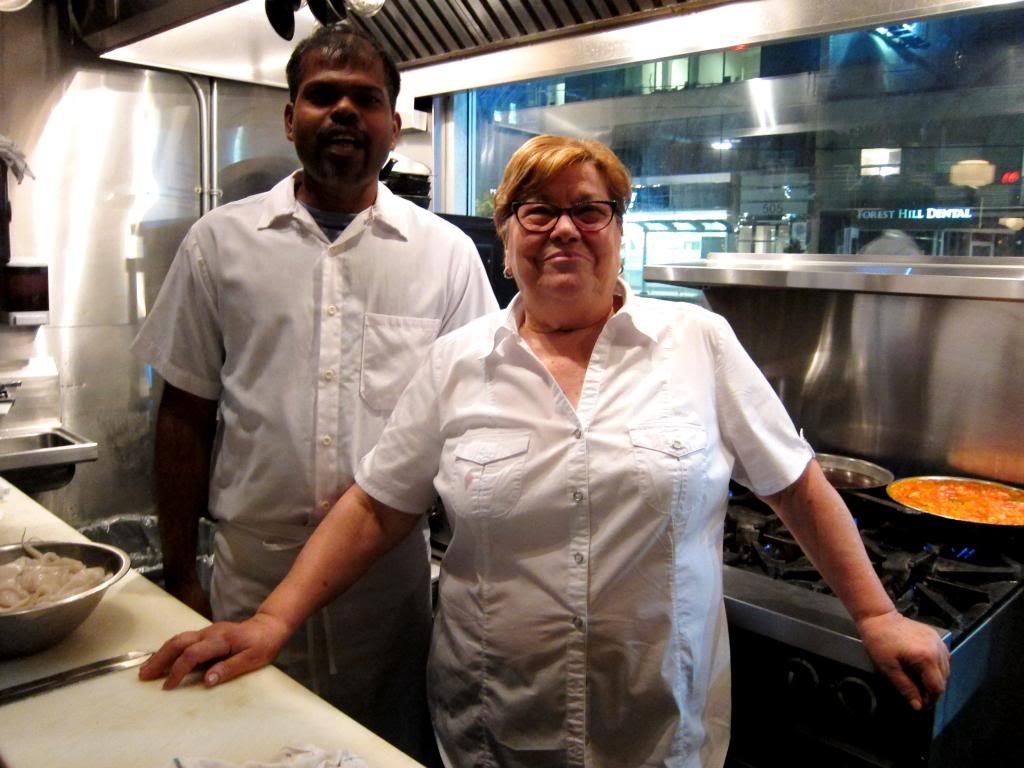 Rosa and Raj
Meet Rosa Marinuizzi. A couple decades ago, she decided to share her love of Italian food through a small family-run restaurant. In a hurry to open it's doors, Rosa opted to keep the 7 digit incorporation number assigned to her. Soon after, patrons began calling it the "7 numbers restaurant", and eventually it stuck. Since then, Rosa has become a notorious gem among patrons who frequent the restaurant. She is exuberant, fun, and above all, passionate about what she does. You can literally taste the love in her food! Oh, and don't be so surprised if she takes a swig out of the red wine bottle before adding it to the pasta sauce. Yes, this cooking class gets rowdy!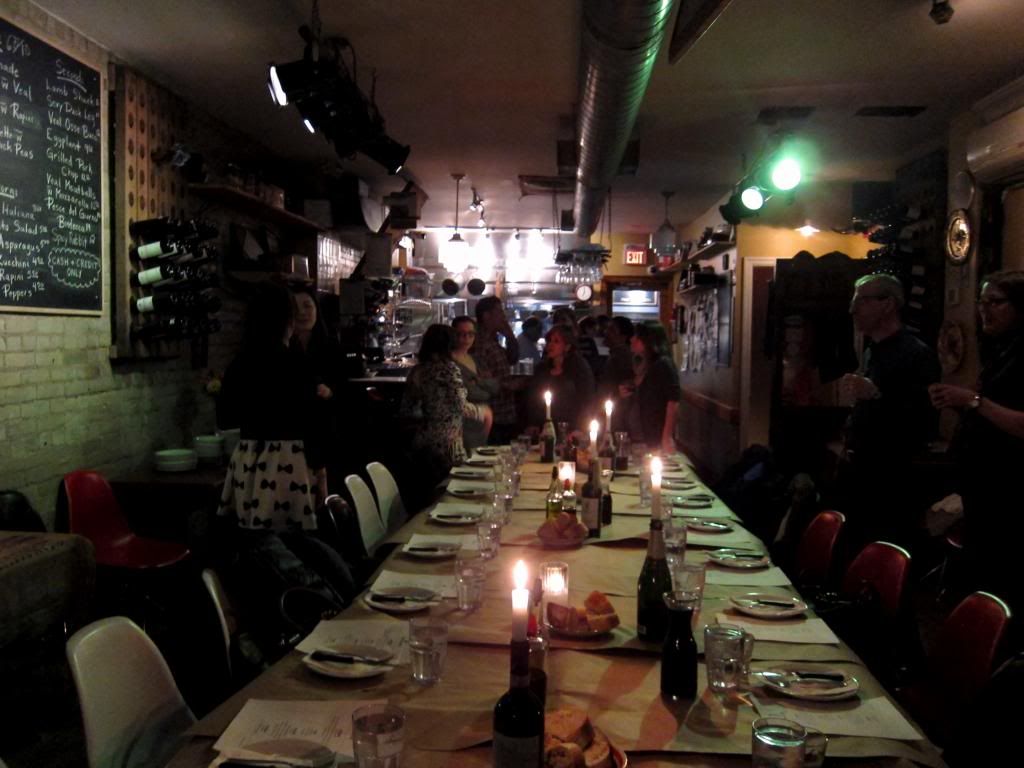 Romantic Venue
The cooking class started with casual chats among the students and Rosa herself. 2 minutes into conversation and a glass of wine after, it almost felt like I've known everyone in the unpretentious dining room for my entire life.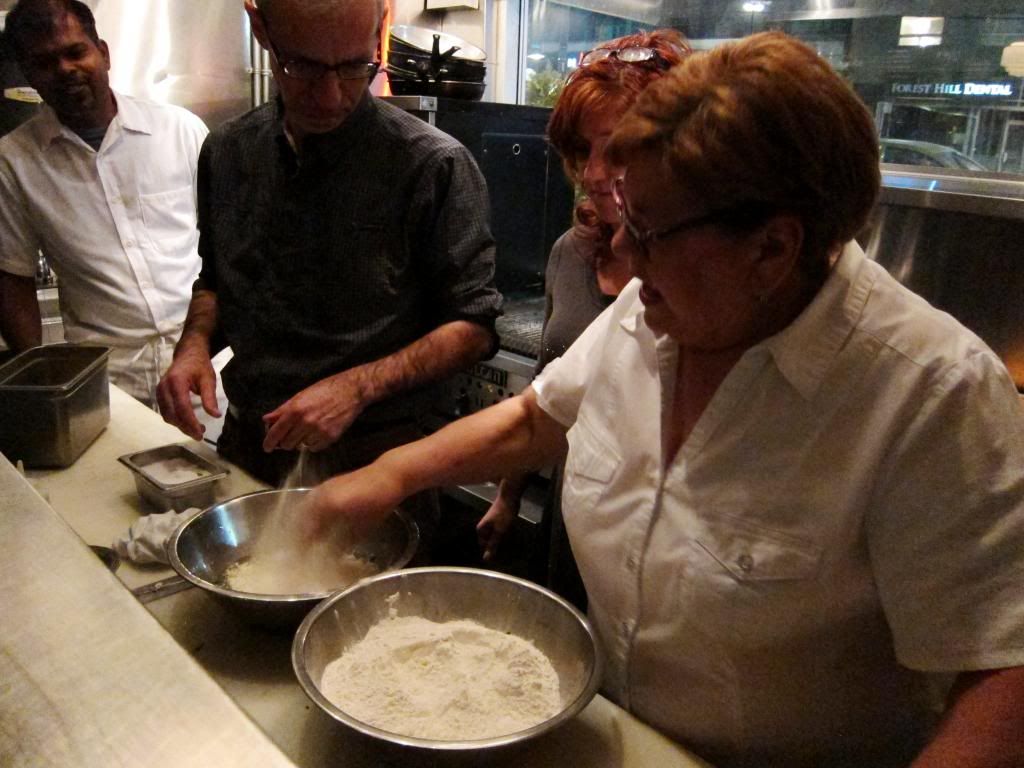 Rosa Teaching
Soon after it was off to the kitchen we went. Each person got a chance to get their hands dirty while learning all the secrets to authentic Italian cooking.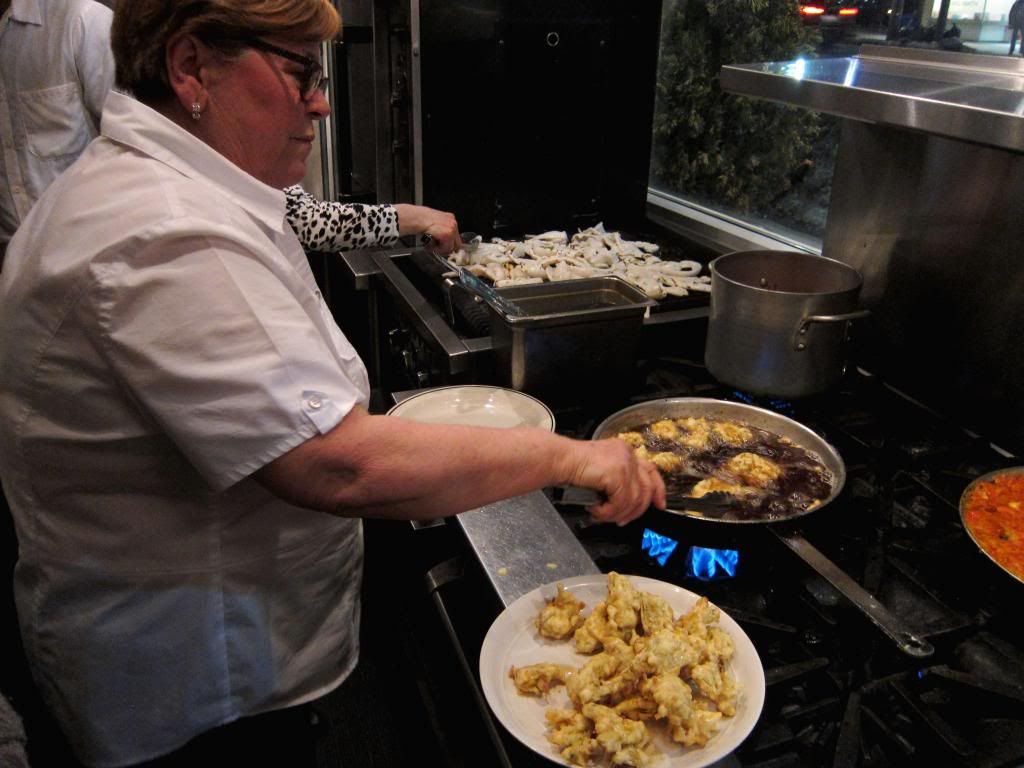 Rosa Making Deep Fried Artichokes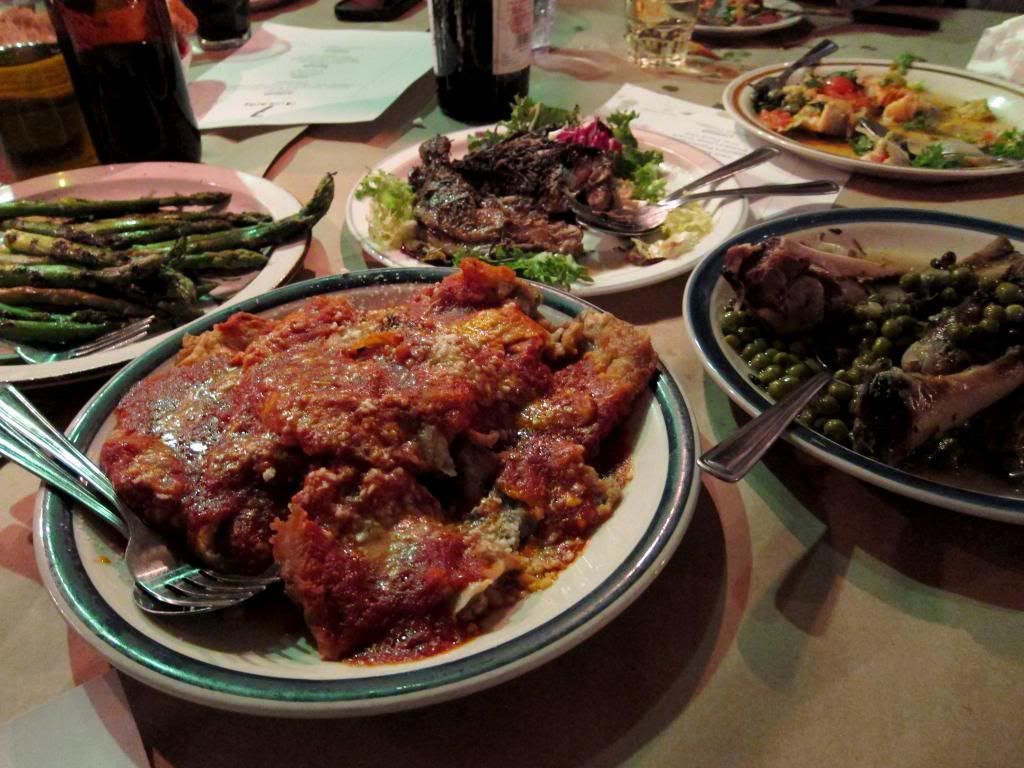 Eating time!
Dish by dish we cooked each item on the menu. And at the end of it we had a long table filled with food, and had a gigantic family-style feast!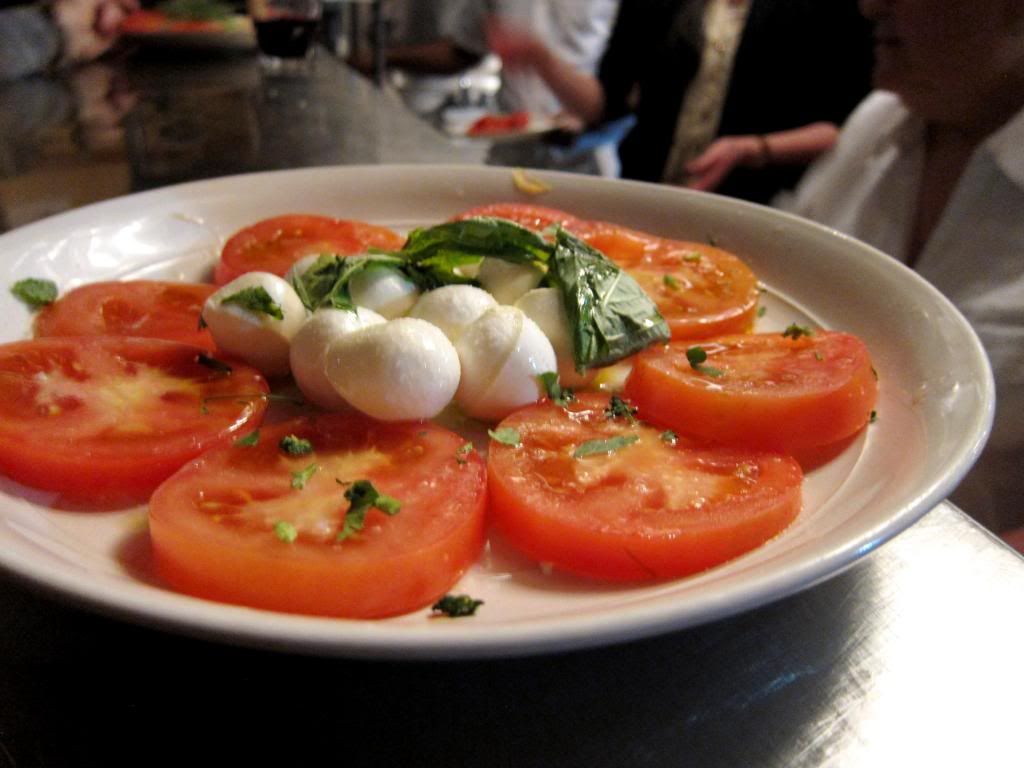 Tomato and Bocconcini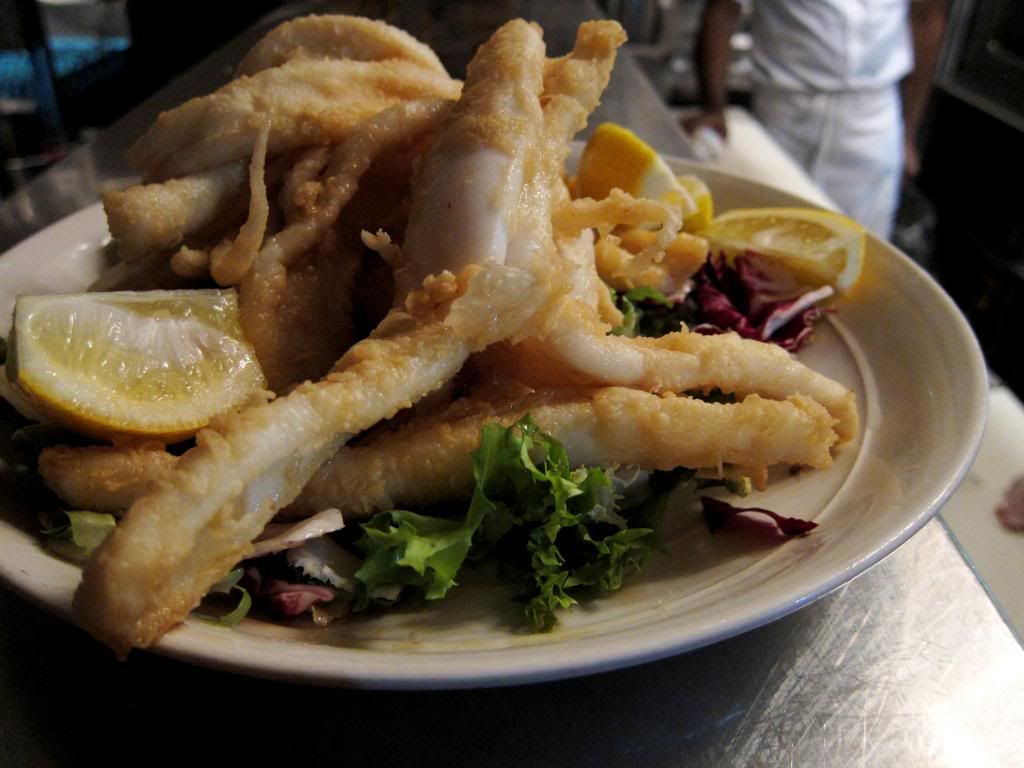 Deep Fried Calamari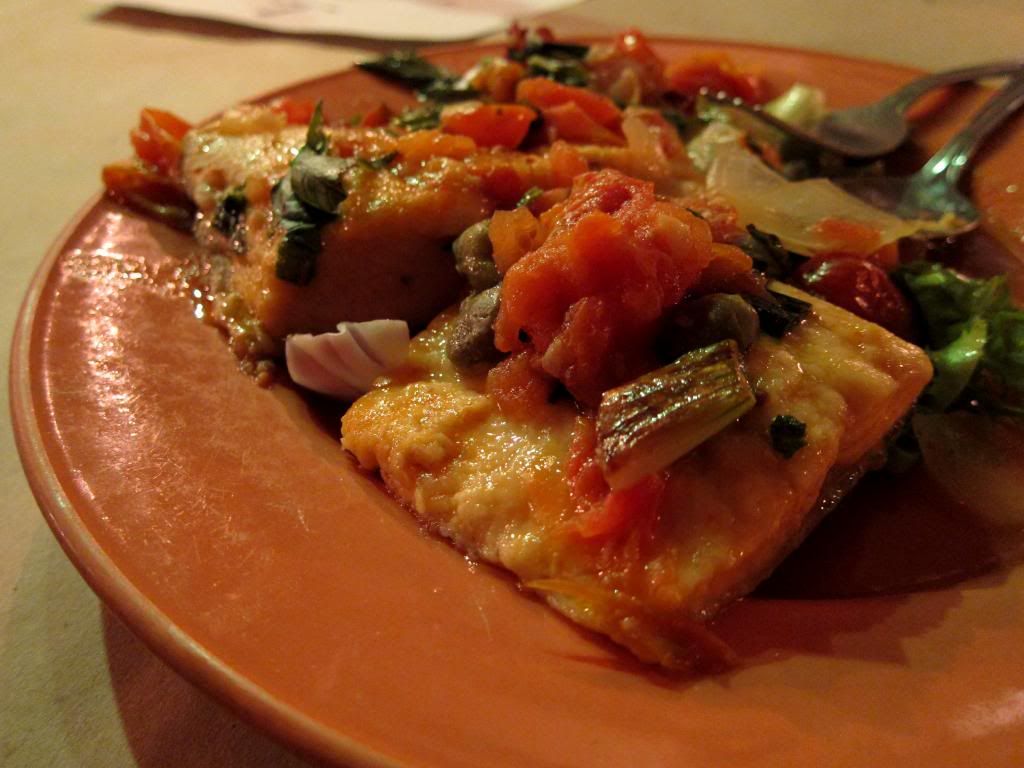 Pesce Arctic Char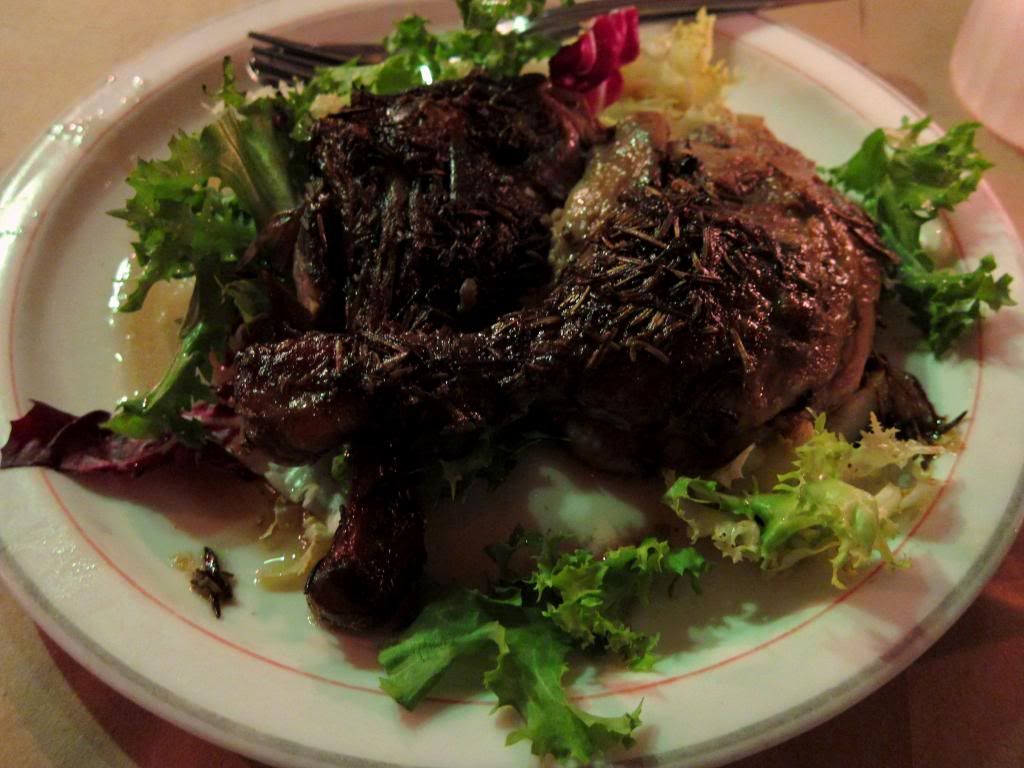 Sexy Duck Leg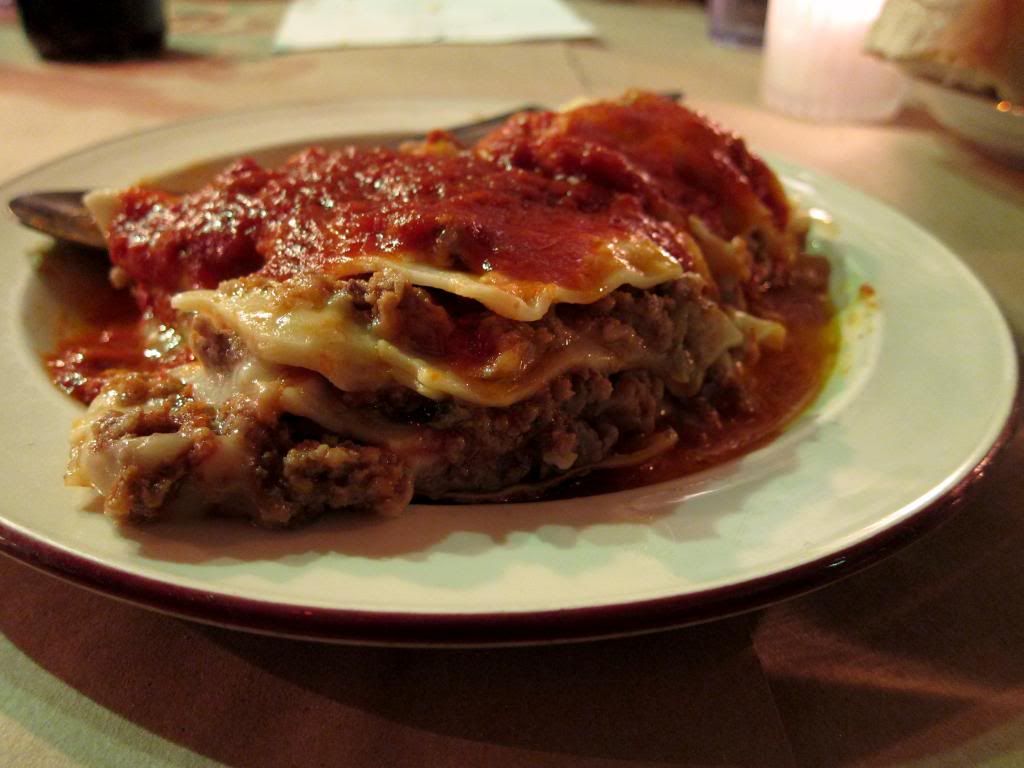 Lasagne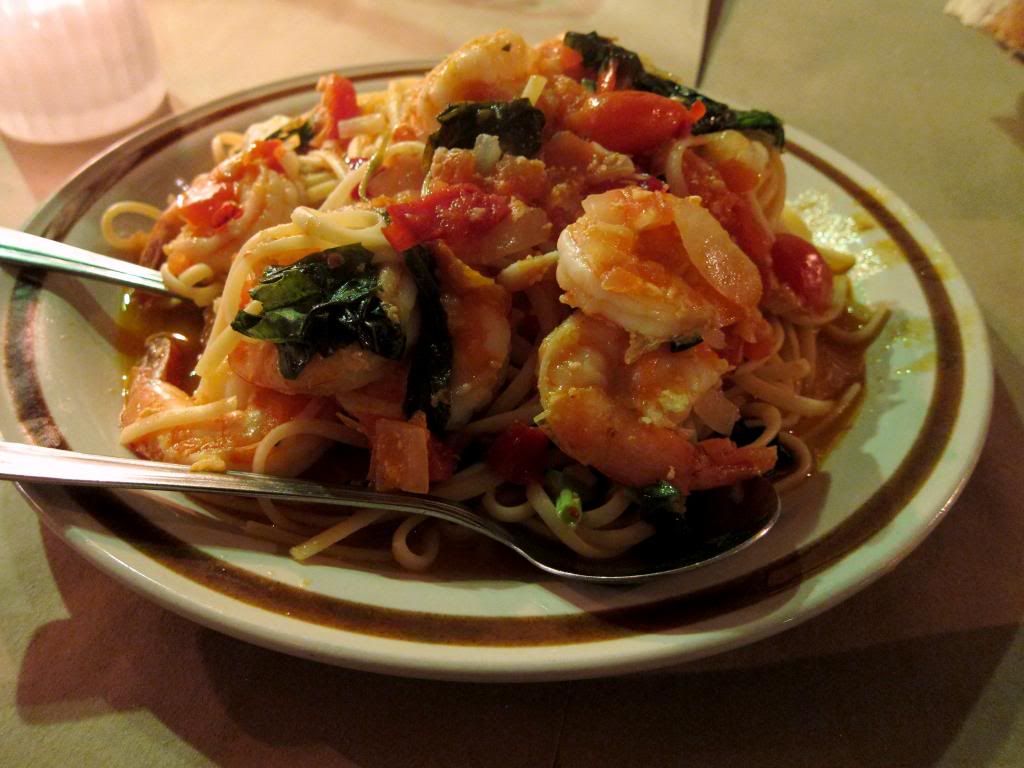 Shrimp Linguine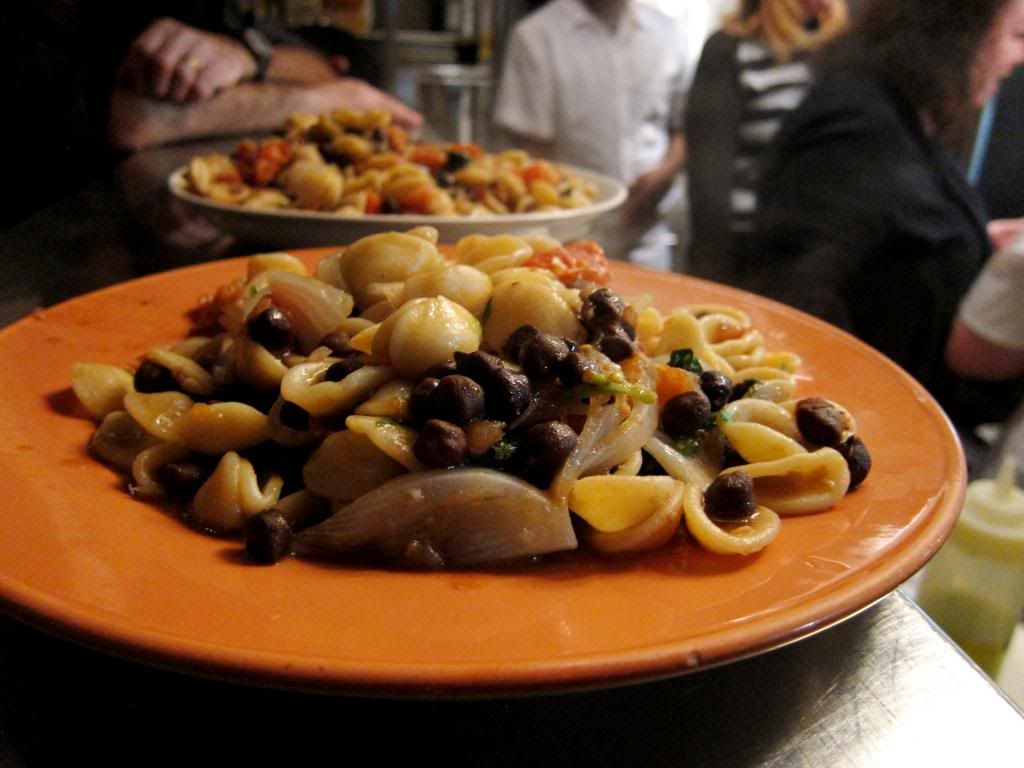 Orechiette
Perhaps it could be because we each participated in cooking the meal, but everything was delicious. The Deep Fried Calamari was undeniably the best I've ever had. This wasn't your typical rubbery and limp calamari where the batter overwhelms the actual squid. It has a light batter, melts in your mouth, and is probably how real deep fried calamari is supposed to taste like! Also memorable were the pastas. The Shrimp Linguine is a more classic take on tomato-based pastas, with fresh jumbo prawns and a spicy kick from Donato Macina hot peppers. A little less familiar to me was the Orechiette, which was actually one of my favourites of the night. An ear-shaped pasta cooked with hearty beans and onions. The Sexy Duck Leg and Artic Char were among the memorable entrees, both served with fresh ingredients and heavy Italian seasoning.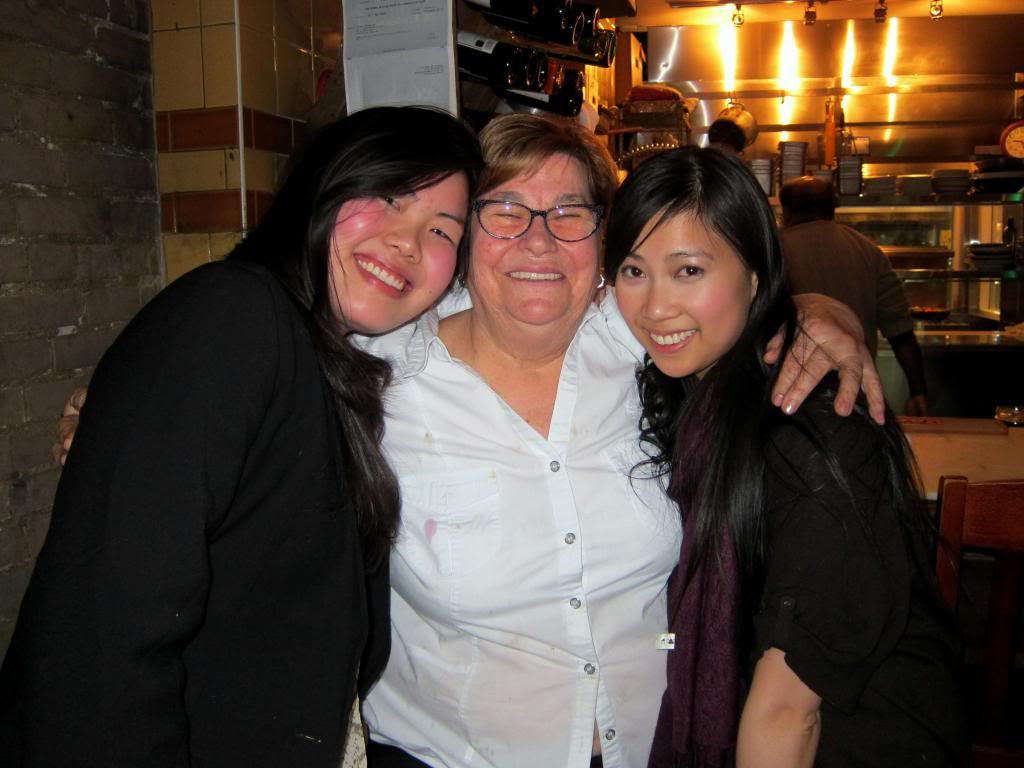 My Cooking Partner (@MeghanCheung) and I - All Smiles Next to Rosa!
From start to finish, you feel like you're with family. Italian phrases are constantly belted, everyone cheers when dishes are complete, and there is laughter heard throughout the entire night. It's almost like having an authentic dinner at grandma's house, except it's never been so much fun on a Monday night. Thank you for the amazing meal and famiglia love, Mama Rosa!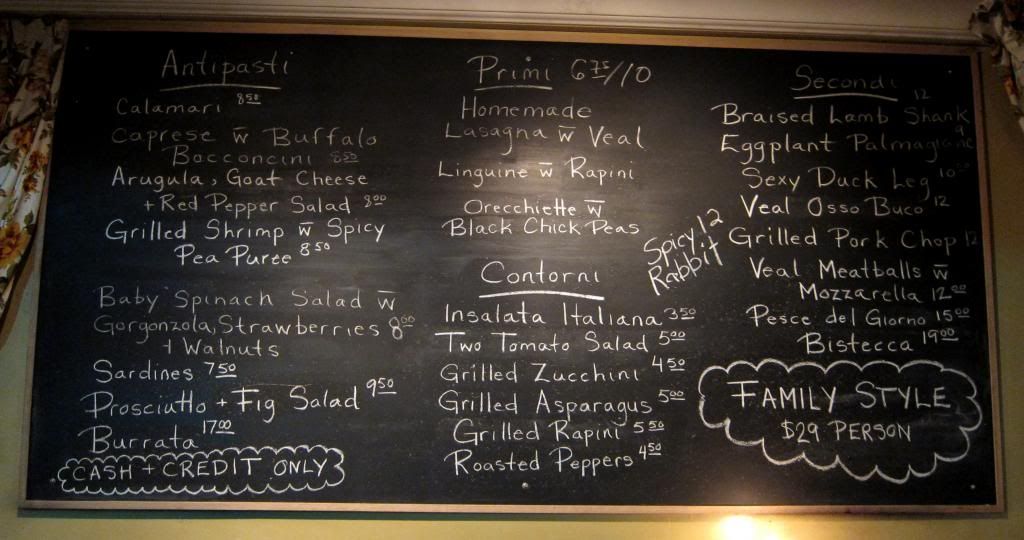 7 Numbers - Full Menu
7 Numbers is open Tuesday to Saturday 5pm-11pm, and Sunday 5pm-10pm, serving a regular a la cart menu. For cooking class registration and any other details, see here.